Ch Dominos Cherry Wine MWcp(TOP PRODUCER-04)One of 11

Lori Wilson my handler at the time finished Cherry with many BOWs. She went to live with Jim Mclean to give him a start in Dachshunds. She is the mother of "Jack", CH Haggard-finished from the Bred-by class by Jim McLean, VC DCh Darcy MWP SE, CH Duates lil Latte MW(finished by Beckie Walker-nov 7th/04), and Freckles ( has 6 single pts ). CHERRY HAS PASSED AWAY AT JIMS HOME-I was saddened by this turn of events-I will definately get that title on Jack for his mom and she will be on the ROM DCA list.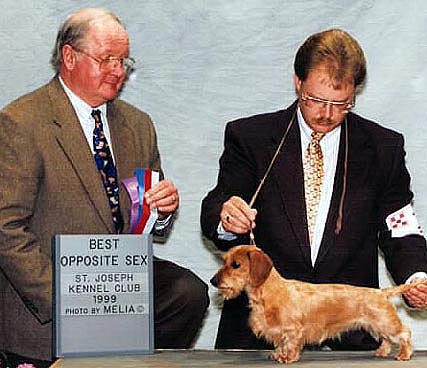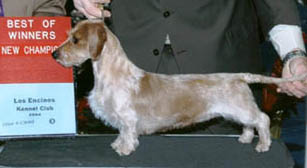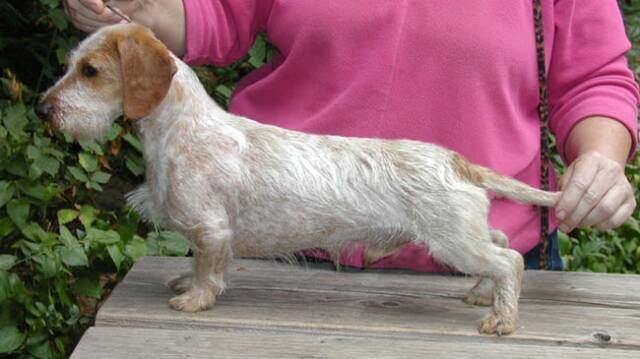 Freckles bred to Ch Crisscross Cinder V Haywire MW ROMX produced one litter with 5 champions. litter Owned by M Gemille.

VC DCh Dominos Darcy V Duarts MWP SE

Dominos  Huck Fin v Duarts MWP

Dominos Crackerjack V Duarts MWP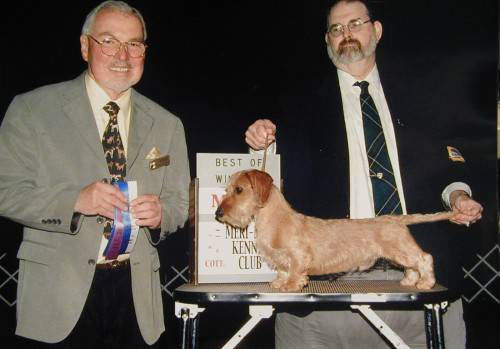 Ch Duarts Haggard V Dominos MW

Ch Dominos Cherry Wine MWcp(TOP PRODUCER-04)

Still need to get a picture for Ch Latte MW- cherrys 3rd champion get.